While we are not open at this time due to necessary repairs, our building is a beautiful landmark in the Village of Algiers in Guilford, and you are welcome to walk the grounds and view the church from the outside. If you have questions for us, please use the Contact Us form and someone will get back to you.
Directions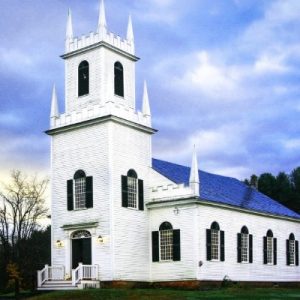 Christ Church Guilford is easily accessible via Route 5 (Calvin Coolidge Highway) or Interstate 91.
Take Route 5 south from I-91 Exit 1. Go past Guilford Center Road (on right) and the Guilford Country Store (on left). Melendy Hill Road is on the right. Go up the hill; on the left you will come to the Christ Church Cemetery and Christ Church Guilford.