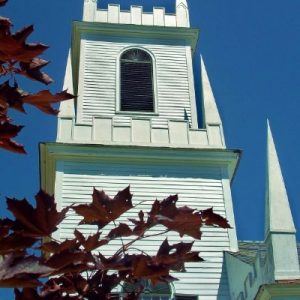 The Board of Directors of the Christ Church Guilford Society, Inc., is currently working with structural engineers and other professionals to make necessary repairs to the building to ensure that all users of the facility are safe. Once we are given the all-clear, we hope to host concerts and other musical offerings, lectures (especially those with an educational purpose and/or racial or social justice focus), exhibits, meetings, weddings and funerals. (Note that the walls cannot accommodate hangings. Also, the building will not be available during the winter months until such time as we are able to update the heating system.) Watch the Home page for news and updates. Once we are able to start taking reservations for private events, we ask that you complete the Request Space form below. Someone from the all-volunteer Board or one of our committees will be in touch with you.
Additional Information Once Indoor Events are Possible
At this time, there is no modern plumbing (although the installation of water and sewer is among our near-range goals). A well-maintained, accessible portable toilet will be available on the grounds for events once they become possible. Unfortunately, the building itself is not accessible (we also plan to explore funding for a ramp or other means by which to eventually make the building accessible to everyone). Our grounds are flat and well-maintained; depending on how the grounds will be used (e.g., tables and chairs, installation of a tent), there is parking for approximately 50 cars.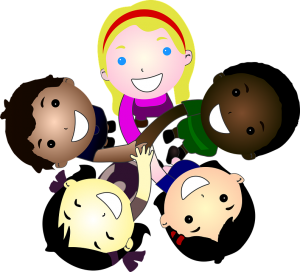 The vestry (the room behind the altar) will be available for your use. There is a small closet, mirror, chairs, and a rear exit door.
While the Board invites a wide variety of events and initiatives, we will prioritize those that meet the needs of the wider southern Vermont community, and we reserve the right to deny any request. We encourage offerings from musicians, artists, performers, writers, educators, speakers and others who may not normally have access to other venues (e.g., who are in a lower income bracket and/or who belong to an underrepresented group). While we will not normally charge rent per se, your representative will work with our Treasurer to finalize a fair financial agreement (which will normally be splitting donations at the door 50-50 between your group and the Society); as a nonprofit, the Society needs to meet our expenses but not to make a profit.

For public events  The relevant Society committee members will work with you and your group to produce press releases, posters, event programs, and website and social media publicity for your event. Relevant Society committee members will work with you and your group on access, ushering, parking, lighting, etc.
For private events  You and your group are solely responsible for publicity, decorations and other details (except for access; the relevant Society committee members will open and lock up the building). The Society will list your event for planning purposes and to avoid conflicts but will describe it discreetly at your request.
Special information for weddings  If you wish to use our building and grounds for a wedding, we encourage as much advance notice as possible; we assume you will need the building and grounds for both the wedding itself and a rehearsal. Please use the Request Space form below to contact us regarding cost, deposit, payment and other details; someone will get back to you. The Society will make arrangements for ensuring that the building is clean prior to the rehearsal. The Society will provide access to the building for the wedding and rehearsal and trash removal after the wedding, and someone will be available to answer questions. However, the Society cannot provide a wedding planner, catering or floral services, security, or parking attendants. Note that rose petals and other flowers can be used outside, but candles (other than those on the altar) are not allowed. Tape cannot be used to affix decorations to the pews. Decorations must be removed by the end of the wedding.
Thank you for considering Christ Church Guilford for your event!
Complete this Form to Request Space